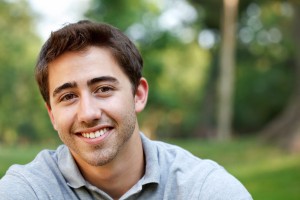 As a dentist in Cleburne, we perform oral surgery on a regular basis. Most people want to know, "when do I need oral surgery?" While needing oral surgery is not necessarily a common occurrence, it is important watch for the signs so that you can seek immediate dental care when required. It helps to understand why you could need oral surgery in Cleburne. At Nolan River Dental Center, we perform oral surgery to treat an infection that has turned into a dental abscess, to replace missing teeth with dental implants in Cleburne, and when conducting a wisdom teeth removal in Cleburne. We provide sedation dentistry in Cleburne so if you do need one of these procedures, we can ensure your comfort the entire time. It is important, however, to have the surgery completed as soon as it becomes necessary so that your current health problem or discomfort does not intensify before the procedure can be completed. With that in mind, here are answers to some frequently asked questions –
When do I need oral surgery for a dental abscess?
If your tooth becomes infected, we can treat it with a root canal therapy in Cleburne. This is done in a couple of hours with minimal discomfort and can prevent the infection from spreading. If you allow the infection to remain, it can turn into a dental abscess. In this scenario, the infection can spread into your jaw, causing swelling and extreme discomfort. An infection that reaches the jawbone or floor of your mouth could require oral surgery so that the pus (infected area) can be drained, and the tooth treated. Fortunately, this is entirely preventable since all you need to do is visit us at the first sign of a toothache for the decay or infection to be removed and for a subsequent dental filling treatment in Cleburne. If you further want to avoid an infection and the need for oral surgery, visit our emergency dentist office for a dental restoration after cracking or chipping your tooth. By using dental bonding in Cleburne or dental veneers in Cleburne, we can restore the damaged tooth and seal it up so that it cannot become infected.
When do I need oral surgery for a tooth replacement?
As a cosmetic dentist office, we can replace your missing tooth with an implant. In this procedure, we place a titanium post under the gums and secure it to the jawbone for a dental crown in Cleburne to be attached to. This gives you a natural and durable tooth replacement. We also offer a denture treatment in Cleburne, but dentures are nowhere near as durable.
When do I need oral surgery for a tooth extraction?
If you live in Cleburne, TX or the 76033 area and still have your wisdom teeth, call (817) 517-6453 for a consultation. We can examine your teeth and gums, take x-rays, and let you know whether or not you should have your tooth extracted. If you do, we can create a treatment plan that may or may not involve oral surgery. If your wisdom teeth have already broken through the surface, we can typically pull them right out. If they are impacted, they may need to be surgically removed.
To learn more about oral surgery or the other solutions we offer, like our TMJ treatment in Cleburne, call and schedule an appointment with our friendly dental office.
---
Related Posts
October 1, 2021
Learning more about the oral surgery treatments now available for smile makeovers is something everyone should do when interested in improving the way their smile looks. There are more cosmetic dentistry options …
---